Rotavirus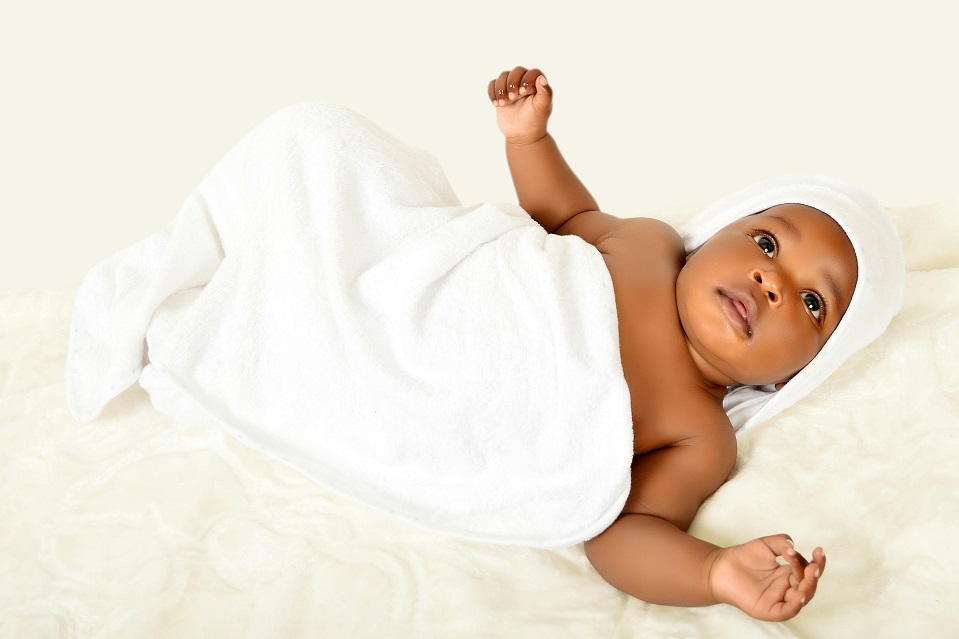 Brought to you by

WHAT IS ROTAVIRUS
Rotavirus is most common in children under the age of 5 years and is easily transmitted and very contagious.1
It is responsible for up to 500 000 diarrhoeal deaths/year, worldwide.2
The virus enters the body through the mouth and viral replication occurs in the villous epithelium of the small intestine.2 Infection may lead to isotonic diarrhoea.2
Rotavirus is very stable and may remain viable for weeks or months if not disinfected.
2 Improved sanitation alone is not sufficient to prevent rotavirus infection.2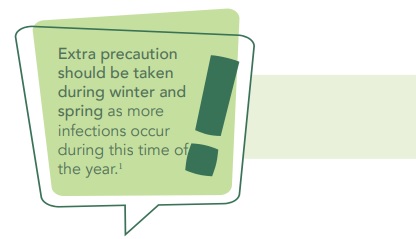 Short incubation period. (> 48 hours)2 The first infection after age of 3 months
is generally the most severe.2
Rotavirus may be asymptomatic or can result in severe dehydrating diarrhoea with fever (39 °C) and vomiting.1,2
Gastrointestinal symptoms generally resolve in 3 to 7 days.2
Laboratory testing is required to confirm rotavirus infection.2
Symptoms of Rotavirus
Vomiting.
Severe fatigue.
High fever.
Irritability.
Dehydration.
Abdominal pain.1
Rotavirus infection in babies and young children can lead to :
Severe diarrhoea.
Dehydration.
Electrolyte imbalance.
Metabolic acidosis.2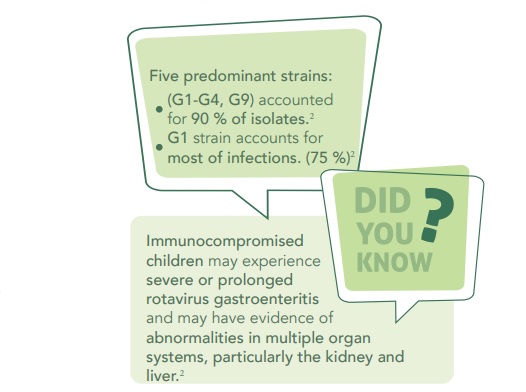 The rotavirus vaccine is given in oral form.1
Vaccination prevents :
74 %-87 % of any rotavirus gastroenteritis.2
85 %-98 % severe gastroenteritis.2
Vaccination significantly reduced physician visits for diarrhoea, and reduced rotavirus-related hospitalization.2
Vaccination is recommended at 6, 10* and 14 weeks and should not be given after 32 weeks.(1,3,4)
*Vaccine type dependent.