Hair Loss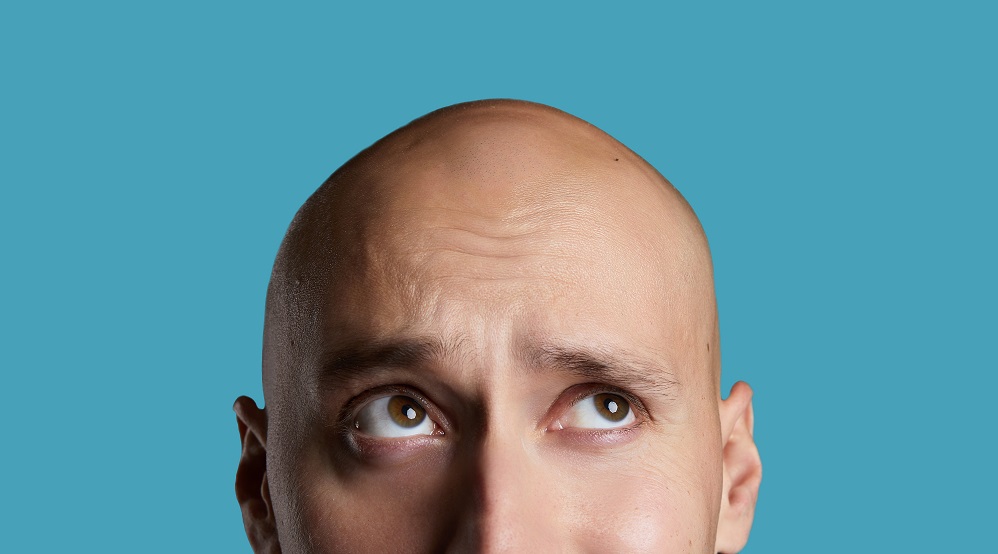 Brought to you by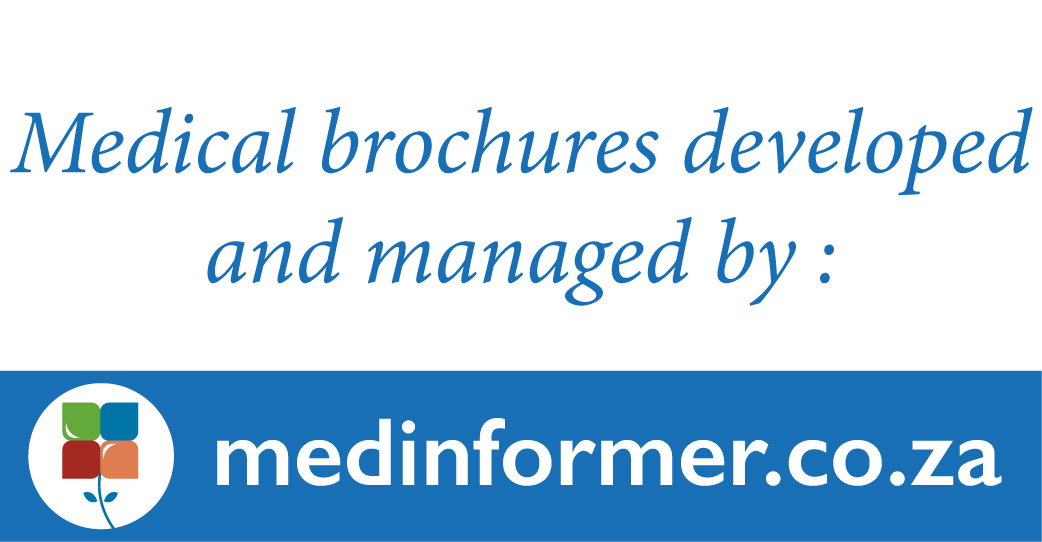 Hair loss and thinning hair (alopecia) is a common problem that both men and women experience3.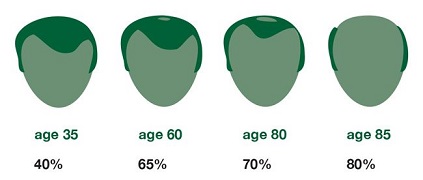 There are many causes of alopecia that go beyond heredity thinning and male pattern baldness.
While daily shedding is normal, people who notice their hair falling out in large amounts after combing or brushing, or whose hair becomes thinner, should consult a dermatologist for diagnosis and treatment.
Certain illnesses can cause hair loss including; hypothyroidism, lupus, polycystic ovary syndrome and trichotillomania. And some medication and substances have an effect on the health of your hair follicles as well, such as antidepressants, blood thinners and anabolic steroids5.
Male / female pattern baldness
Heredity
Physical and emotional stress
Pregnancy and female hormones
Too much vitamin A
Lack of protein or vitamin B
Use of birth-control pills
Autoimmune-related hair loss
Dramatic weight loss
Chemotherapy
Over styling
Anaemia
Ageing
There are various treatment options available for combating thinning hair. They range from topical treatments to hair implants if the problem is more severe3.
Prosana® Hair Serum is a highly effective serum used to treat thinning and sparse hair in order to prevent hair loss and strengthen your hair from the root. The serum contains the clinically proven ingredient ProcapilTM as the main ingredient. ProcapilTM is a combination of biotinyl-GHK (a hair growth stimulant) and citrus and olive tree leaves.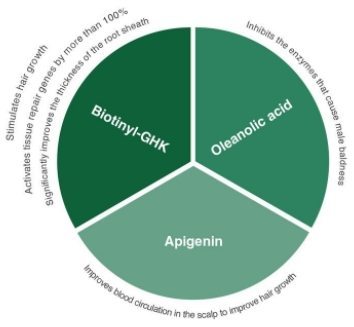 During a 14 day clinical trial the ingredients in the Prosana Hair Serum have been shown to:
Improve the thickness of the root sheath
Activate tissue repair genes by more than 100%
Stimulate hair growth
Prevent ageing of the hair follicles preventing hair loss
In addition the Oleanolic Acid (Olive tree leaf) works to inhibit the enzymes that cause male baldness. Our special Serum should be applied directly to the scalp and massaged gently with fingertips, without rinsing.
PROSANA® has a range of other products to keep your hair healthy, fuller and stronger.
Medical References
1. Gardner, A. 2016. 21 Reasons Why You're Losing Your Hair. [online] Health Media Ventures. Available at http://www.health.com/health/gallery/0,,20727114,00.html
2. Relevant Research, Inc. 2016. Hair Loss Statistics. [online] Statistic Brain Research Institute. Available at http://www.statisticbrain.com/hair-loss-statistics/
3. American Academy of Dermatology. 2016. Hair loss. [online] Available at https://www.aad.org/media-resources/stats-and-facts/conditions/hair-loss
4. Sederma. 2004. Procapil™. [online] Tryprovia Study. Available at https://tryprovia.com/img/study.pdf
5. WebMD. 2016. Understanding Hair loss – The Basics. [online] WebMD. Available at http://www.webmd.com/skin-problems-and-treatments/guide/understanding-hair-loss-basics?page=2